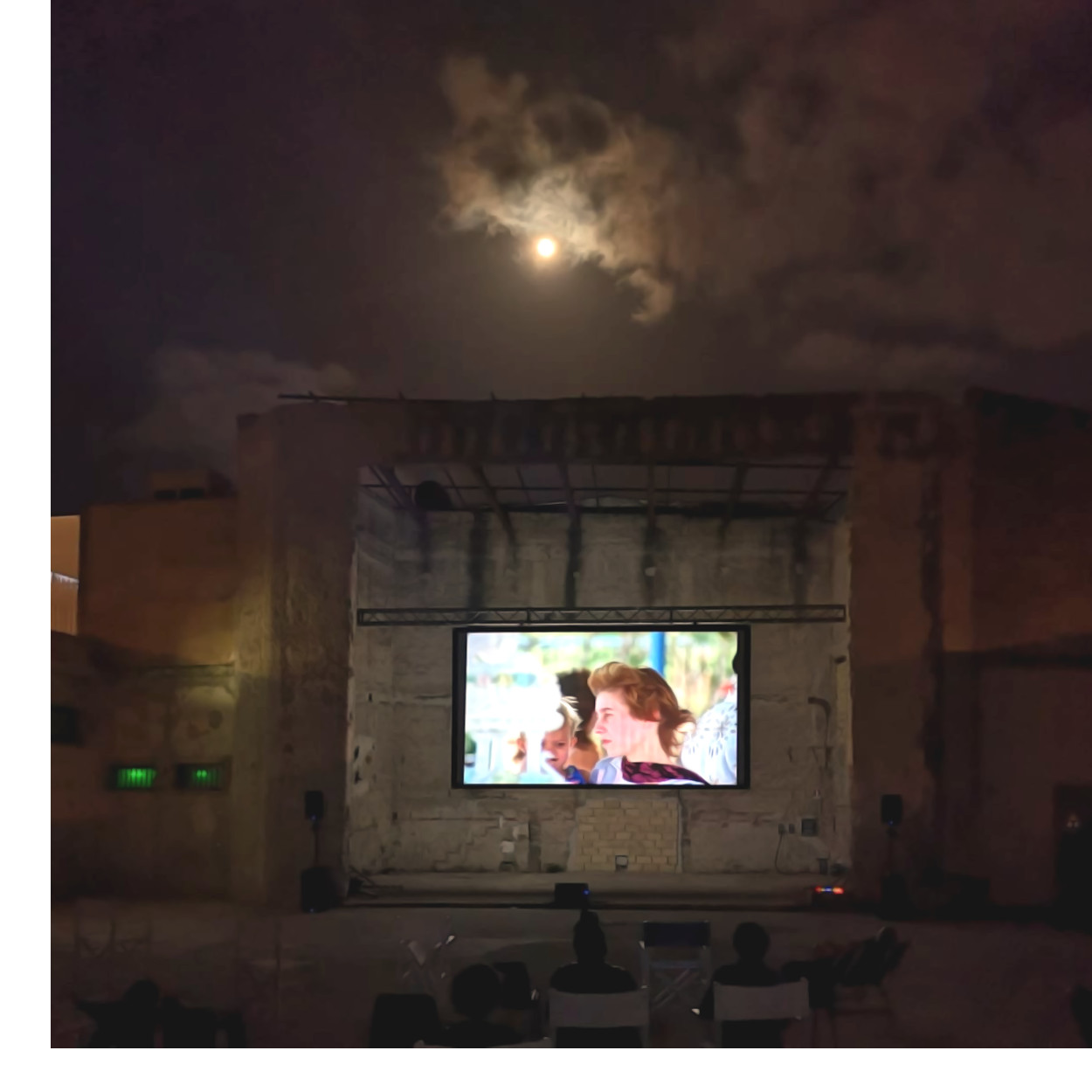 Nuova Orfeo presents Orfeo on the Beach
September 2021, Arena La Sirenetta, Via Azalea, Mondello, Palermo, Sicily
www.nuovaorfeo.it
In collaboration with Sicilia Queer, Institut français, and Nomadica, Nuova Orfeo and MeNO present Orfeo on the Beach, a season of radical, feminist, cult film, experimental cinema and artist's moving image at the historic open air cinema La Sirenetta.
The programme features cult feminist classics such as Barbara Loden's Wanda; we also present an evening with the artist Pauline Curnier Jardin, the Italian premiere of Gibson's Dear Barbara, Bette, Nina and a curatorial collaboration with the collectives Nomadica and ৺ ෴ ර ∇ ❃﹌﹌ on film, feminism and the Italian South.
Orfeo on the Beach is programmed by Beatrice Gibson. Co-ordinated by Stella Sideli.
Nuova Orfeo is a not-for-profit experimental film, performance and music initiative with a focus on site-specific programming, founded by Beatrice Gibson and Flora Pitrolo with Pietro Airoldi in Palermo in 2021. It takes its name from Palermo's last porn cinema as a symbol of rebirth of the city's cultural life, this time in a feminist, polyphonic and radically inclusive key.
MeNO - Memore e Nuove Opere - founded in Palermo as a spin-off of Manifesta 12 promotes the connection between tangible and intangible heritage and new forms of contemporary artistic production. MeNO designs and realizes international art projects involving a wide community of artists and intellectuals and explores the transformation of the relationship between citizens, space and time.
Orfeo on the Beach is supported by Società italo-belga, Institut français Palermo, and Sinergie Group. Project Partners: Nomadica, Sicilia Queer, Studio Pietro Airoldi.
Programme:
Sept. 7, 2021

Wanda (Dir. Barbara Loden, 1970)

Dear Barbara, Bette, Nina (Dir. Beatrice Gibson, 2021)
Sept. 13, 2021 - ৺ ෴ ර ∇ ❃﹌﹌ e Nomadica: Architetture di Autocoscienza:

Follia come Poesia (Dir. Le Nemesiache, 1977)

Il piacere del testo (Dir. Adriana Monti, 1977)

Serie di brevi ritratti in Super 8 delle collaboratrici al collettivo di cinema femminista di Roma: Maitreya, Rony, Paola, Anna's Textures (Dir. Annabella Miscuglio del Collettivo di cinema Femminista di Roma, 1973-1976)

Narciso, film esperienza (Dir. Marinella Pirelli, 1966-67)

Medusa and the Abyss (Dir. Felicity Palma, 2019)
Sept. 21, 2021

Queen of Diamonds (Dir. Nina Menkes, 1991)

Deep Sleep (Dir. Basma Alsharif, 2014)
Sept. 28, 2021
Grotta Profunda: les humeurs du gouffre (Dir. Pauline Curnier Jardin, 2011–2017)

Explosion Ma Baby (Dir. Pauline Curnier Jardin, 2016)

Fat to Ashes (Dir. Pauline Curnier Jardin, 2021)
Sept. 29, 2021

Variety (Dir. Bette Gordon, 1983)

Beirut Outtakes (Dir. Peggy Ahwesh, 2007)