ASSEMBLY FILMS
Klein, Thomas Van Linge, Jenna Sutela, Milo Creese, Jenn Nkiru
14-18 november 2018
Somerset House Studios, London, UK
ASSEMBLY
presents five films, on loop for the duration of the festival.
Creating a self-contained environment within the context of the event, the films in the programme explore the power of sound as an essential part of the processes of collective production and formation of identity. How are forms of sociality and interaction informed by sound, and what is the role of technology in mediating all these relationships?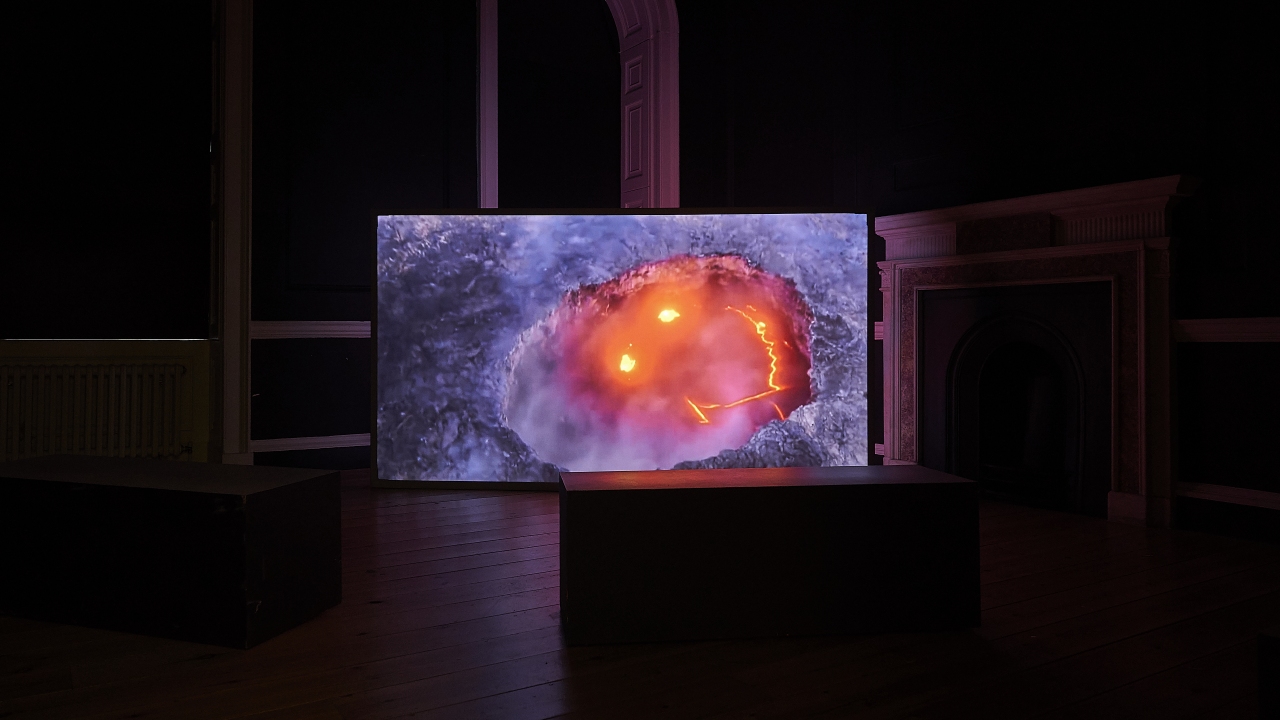 BROTHER, Klein (03 min 08 sec)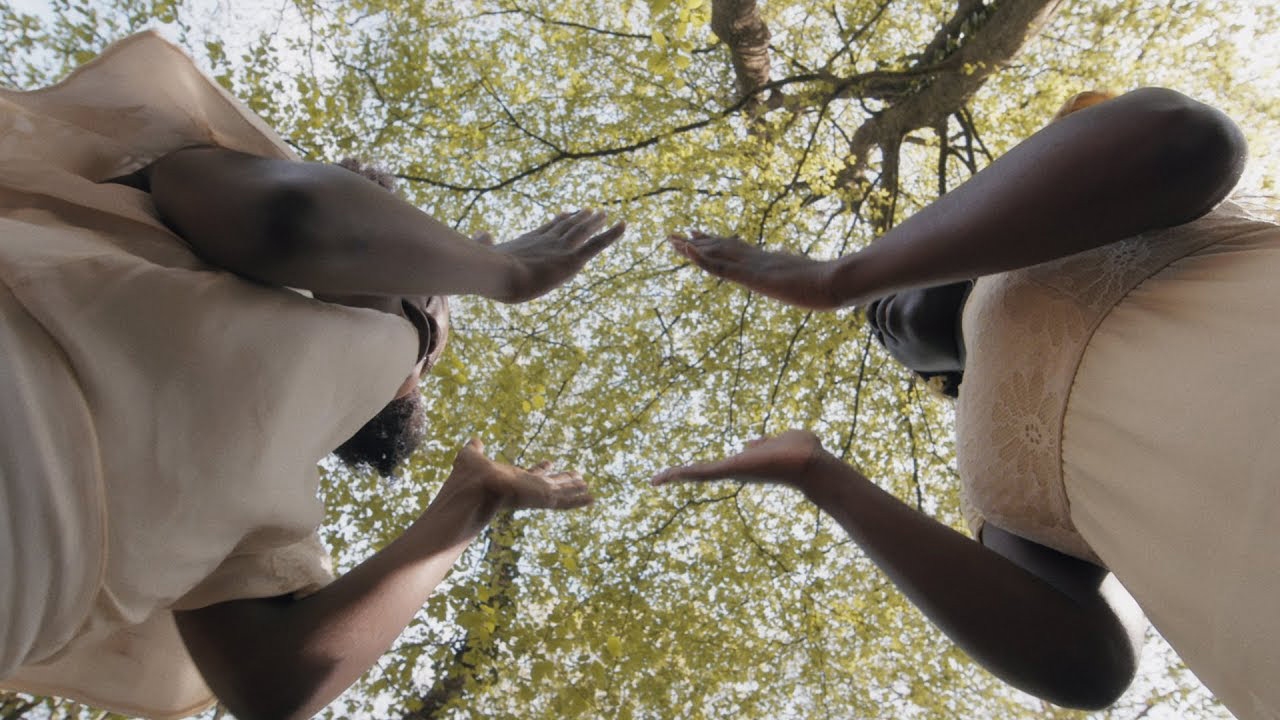 Brother, by Somerset House Studios artist Klein, explores industrial realism through fantasy. Directed by the artist, the work is about understanding, trust and brotherhood, and taps into the basic, visceral concept of human relationships as the essential energy to life.

KLEIN is a recording artist, producer and singer from South London. She signed to UK label Hyperdub in 2017, and released her label debut EP Tommy that year. In 2018 she directed and scored Care, a fantasy musical inspired by Disney princesses and the UK care system; it premiered at London's ICA in February 2018.

Brother is directed by Klein. Executive Production - NTS Radio. Creative Producer - Chantal Adam.s Director of Photography - Sekou Abineri. 1st AD - Thierry Phung. Production Assistant - Omar Allsop. Stylist - Lucy Addy. MUA - Amie Wolfe. Edited by Chantal Adams. Vfx - Daniel Swan. Colourist - Vlad @ CHEAT. Featuring: Nellie Kimora Zippy Alexander Ibz Stephen Curtly.


DEEP DOWN INSIDE, Thomas Van Linge (07 min 08 sec)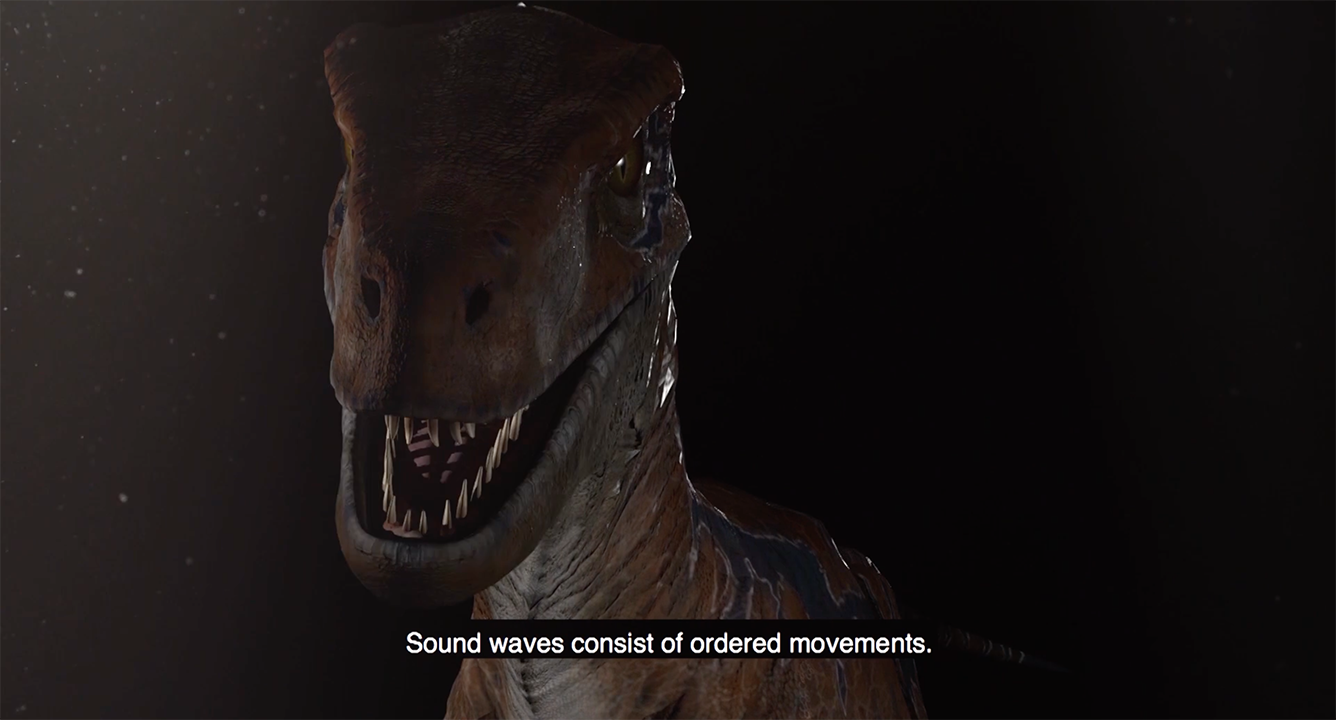 Investigating the notion of sound in time and space and questioning how its qualities can resemble or relate to a contemporary human condition, the film looks at popular culture – especially the ethos of electronic music and its surrounding youth culture – in relation to industrial production.The video piece manifests itself as a sensory experience which combines multiple subjective histories in a consciously equivocal manner.

THOMAS VAN LINGE is born in Haarlem, lives and works in London and Amsterdam. Van Linge has shown is work in both solo and group exhibitions throughout Europe. He consecutively runs a bi-weekly podcast and two record labels called BAKK and RUBBER that focus on releasing experimental dance records and distributes to a world wide audience. Van Linge also performs and produces under his music moniker Randstad.


nimiia cétiï, Jenna Sutela (12 min 05 sec)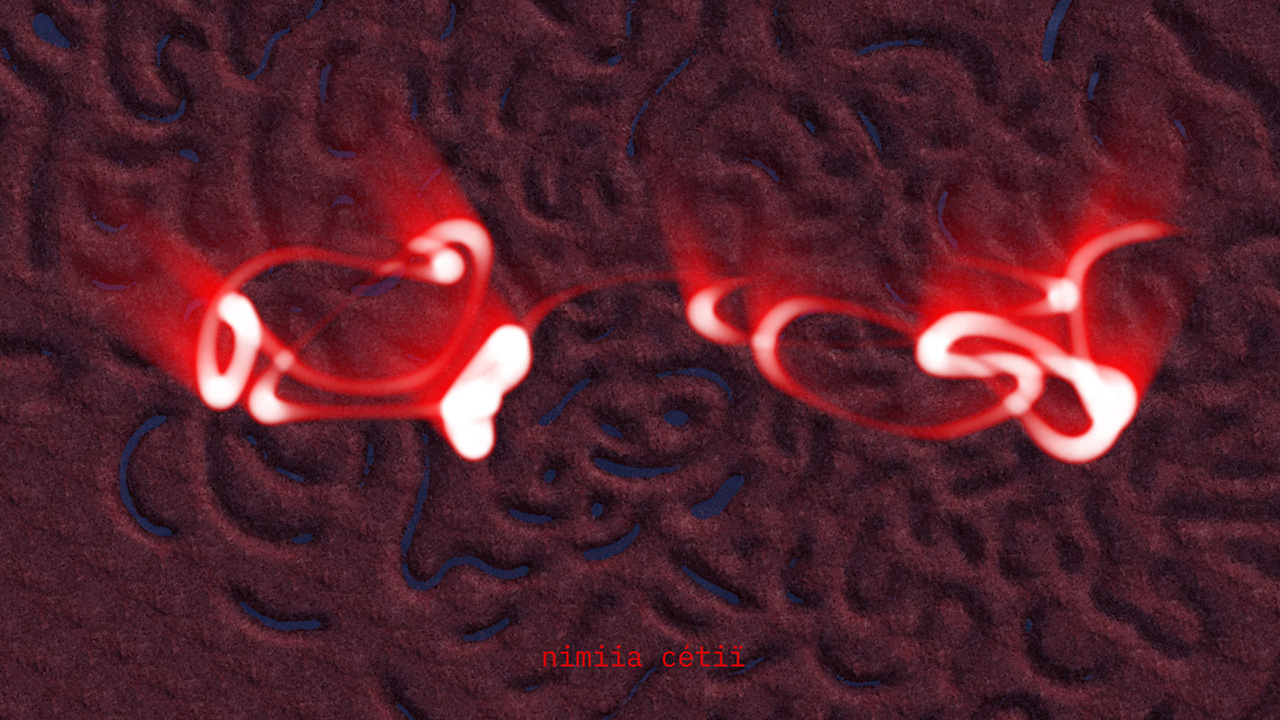 Inspired by experiments in interspecies communication and aspiring to connect with a world beyond our consciousness, nimiia cétiï documents the interactions between a neural network, audio recordings of early Martian language, and footage of the movements of extremophilic bacteria. Here, the computer is a medium, channeling messages from entities that usually cannot speak. However, it is also an alien of our creation.

nimiia cétiï was created in collaboration with Memo Akten and Damien Henry as part of n-dimensions, Google Arts & Culture's artist-in-residence program at Somerset House Studios. Thanks to Kieran Bates from the Institute of Zoology at Imperial College London, Adam Laschinger for sound recordings, and Manus Nijhoff and Leith Benkhedda for 3D work. The video includes music with Miako Klein in contrabass recorder and Shin-Joo Morgantini in flute, with sound production by Ville Haimala.


NO SYSTEM HANG, Milo Creese (09 min 01 sec)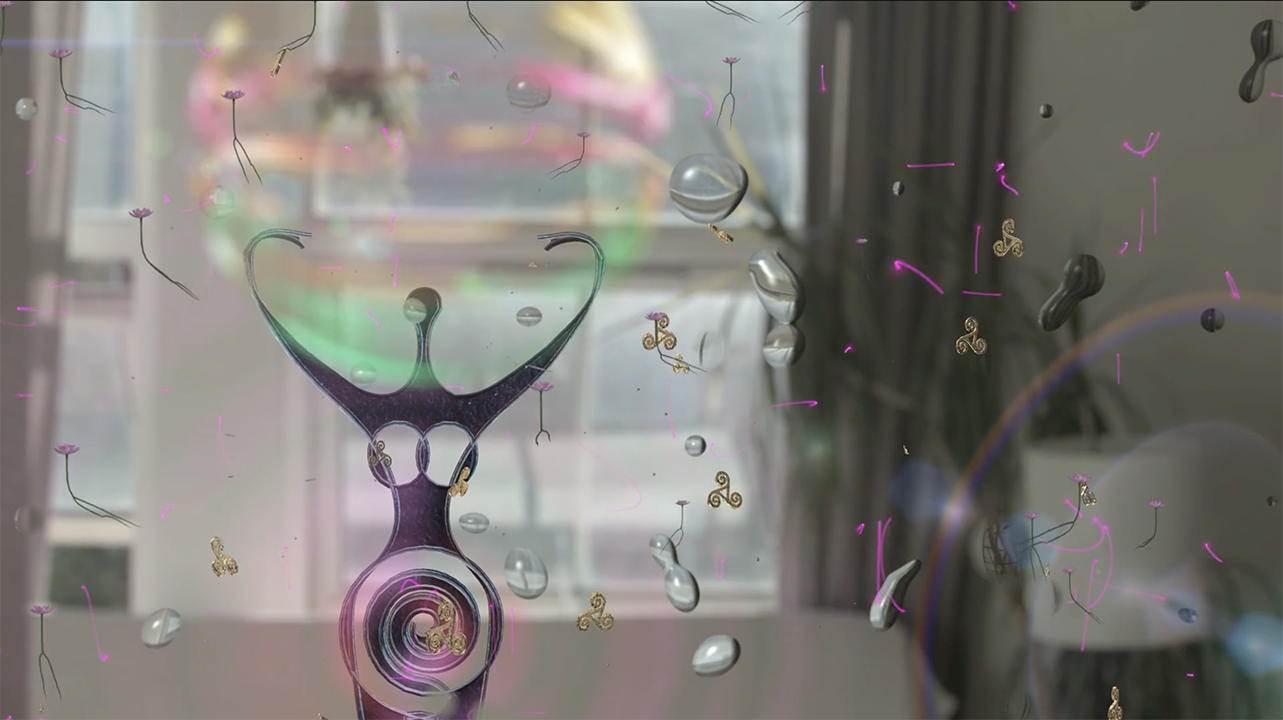 Through the appropriation and augmentation of a broad range of audiovisual material No System Hang speculates on notions of the divine feminine in a contemporary context.

MILO CREESE is a London based artist working with moving image and installation.


REBIRTH IS NECESSARY, Jenn Nkiru (10 min 30 sec)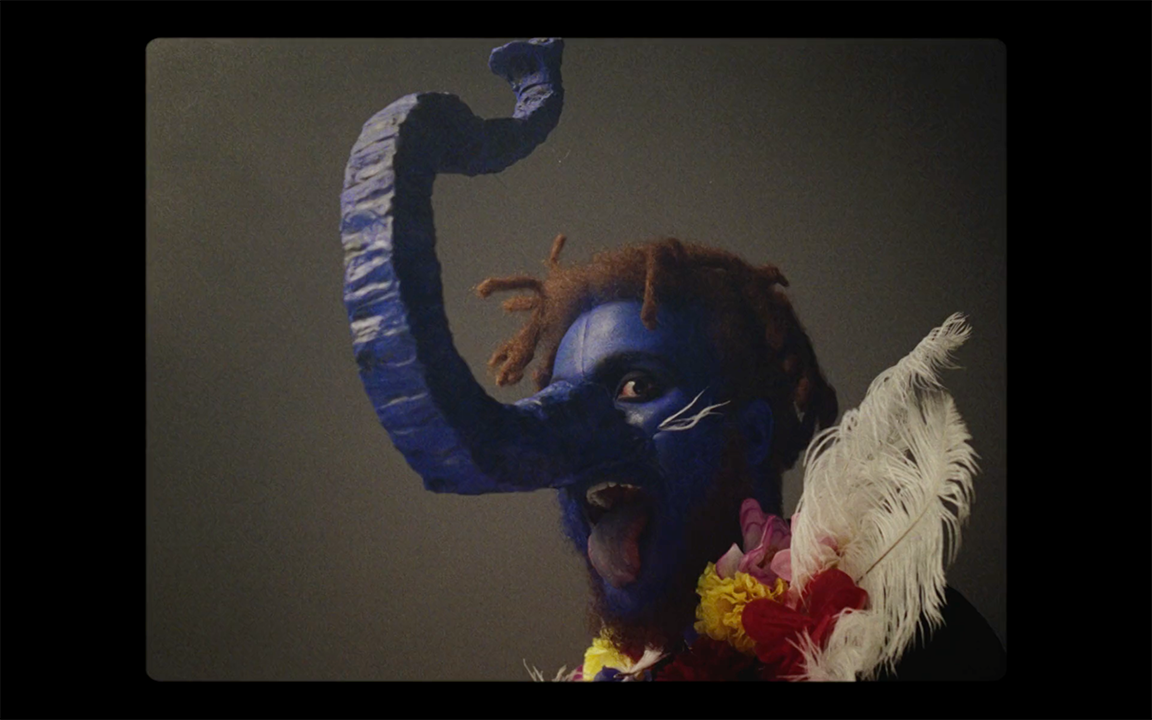 Rebirth Is Necessary is a dreamlike video-art film exploring the magic and dynamism of Blackness past, present and future through Jazz, Hip-Hop, Afrofuturism, African Cosmologies and contemporary Black popular culture.
JENN NKIRU is an award winning visionary artist and director from and based in Peckham.. Represented globally by Iconoclast, Nkiru was named as one of the 200 women redefining the creative industries in 2018 by The Dots. Her first film EN VOGUE shot by Bradford Young & Arthur Jafa screened internationally to critical success. Her most recent short film, REBIRTH IS NECESSARY won the 2018 Canal+ Award, 2018 Best Short Film award at the London Independent Film Festival and was a nominee of the 2018 best short film award at Sheffield International Documentary Film Festival. It has been screened internationally, from The Museum of Modern Art (MOCA, LA) to the ICA in London to Rotterdam Film Festival, and introduced the London premiere of Black Panther at the BFI. Jenn has recently collaborated with jazz musician Kamasi Washington, creating works to accompany the release of his album Heaven + Earth dropping this summer. Other credits include Channel 4, the Tate and Redbull.
ASSEMBLY
is created by Somerset House Studios: five days of sound and performance extolling the best in contemporary electronic and experimental music and the makers behind it. Bringing together Studios artists, international talent and forward-thinking audiences, ASSEMBLY's multi-disciplinary programme presents newly commissioned works alongside several first performances and UK premieres.